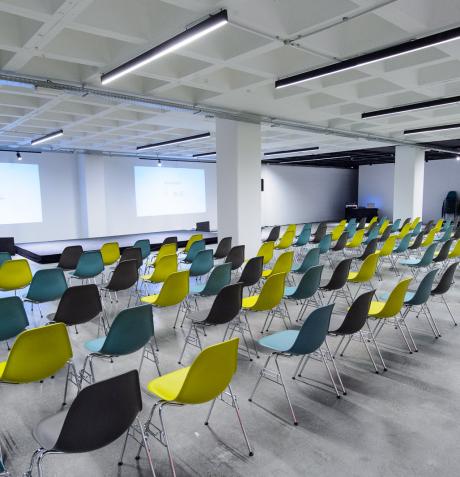 Areas available for private events
The ADAM offers companies and private individuals the opportunity to hire areas for their special events, such as general and plenary meetings, conferences, public relations events, cocktail parties, gala evenings, marriage ceremonies, or private visits to its collections and temporary exhibitions.
Organising an event at the ADAM will emphasize your initiative and creative outlook. What better way to highlight your imaginative approach than to invite your colleagues, clients, partners, family or friends to get together in an exceptional setting, where they can share a wonderfully enriching cultural experience?
Inaugurated on 11 December 2015, the museum's collections are displayed in an emphatically modern building adapted and furnished by Lhoas & Lhoas Architectes, Jean Nouvel and Vitra.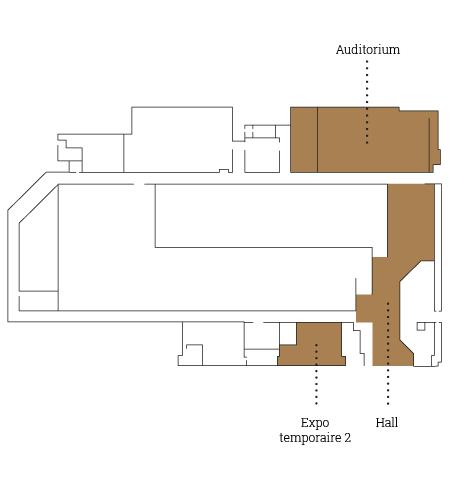 Formulas
2 set packages
The Auditorium [multi-purpose area]
available space: 400m²
timetable: day [10h > 18h] & evening [19h > 01h]
seated dining for 220
standing buffet for 350
theatre seating for 250
 The Auditorium [multi-purpose area] + main entrance hall
available space: 650m²
timetable: evening [19h > 01h]
seated dining for 320
standing buffet for 500
Flexible packages
available space from 130m² to 800m²
on request and subject to availibility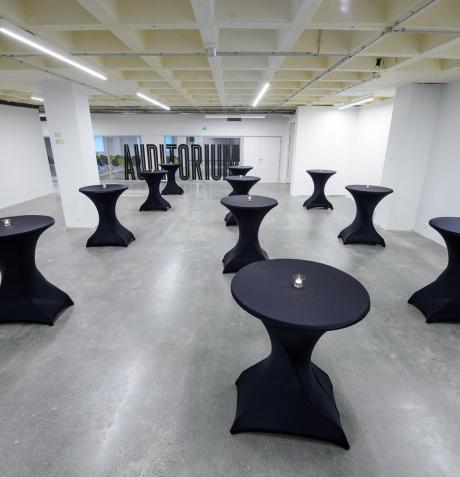 Information and reservation
Eric Bruyninckx
+32 (0)468 29 66 54
eric.bruyninckx@adamuseum.be

Terry Scott
+32 (0)2 475 47 64
terry.scott@adamuseum.be
Place de Belgique - Belgiëplein - 1020 Brussels | T +32 2 669 49 29 | Every day from 10am to 6pm |
More info